Sun terrace & Swimming Pool with a view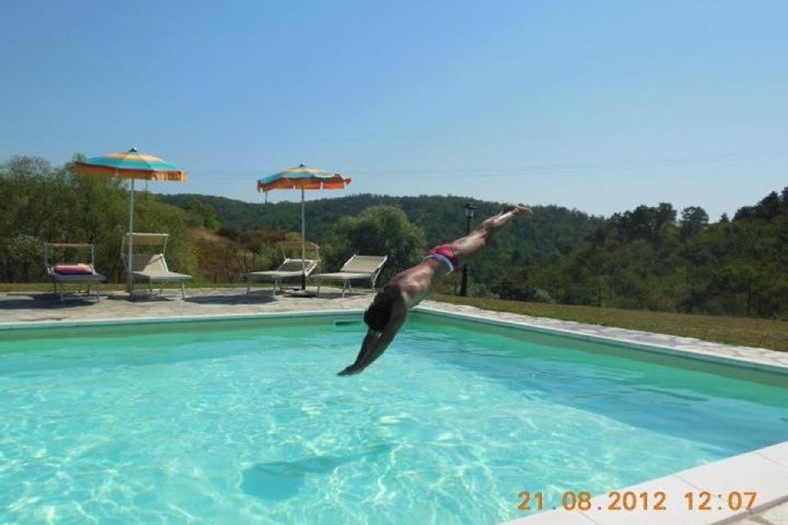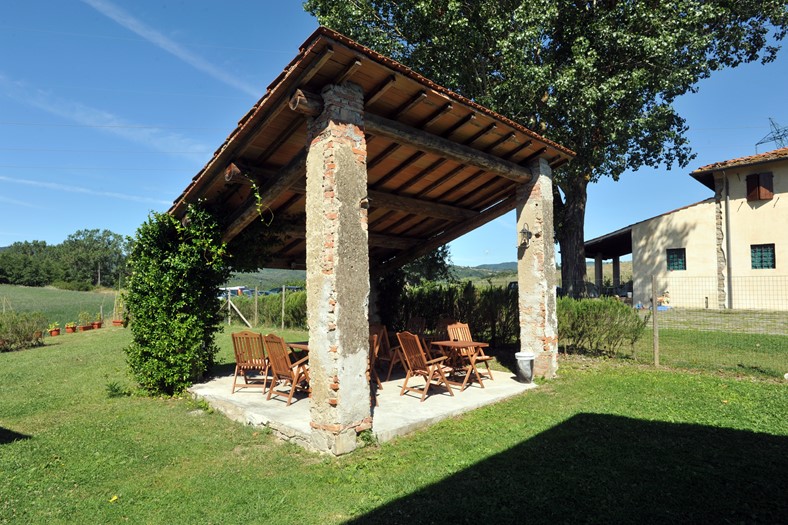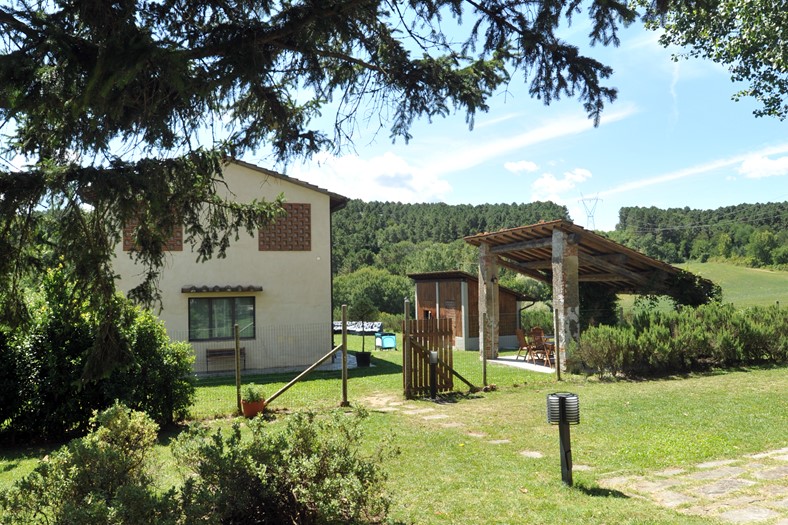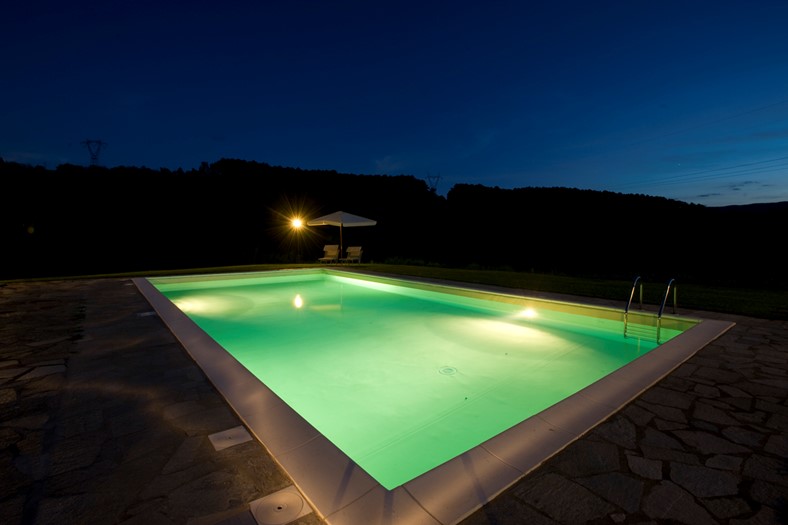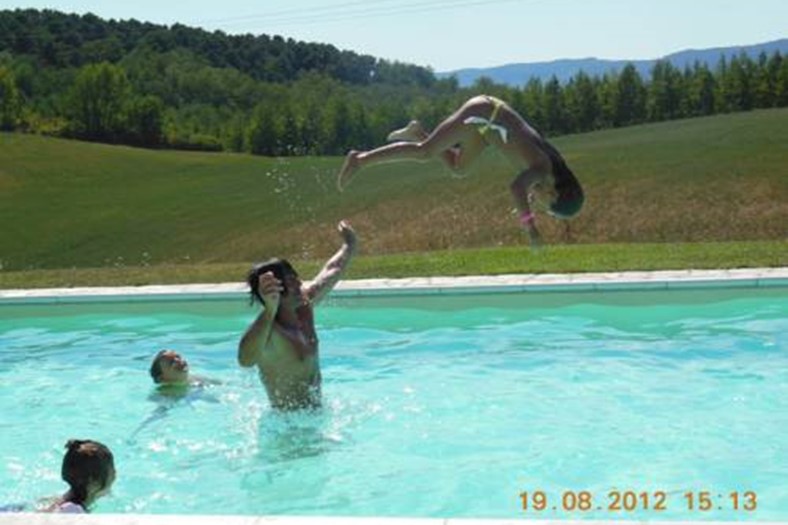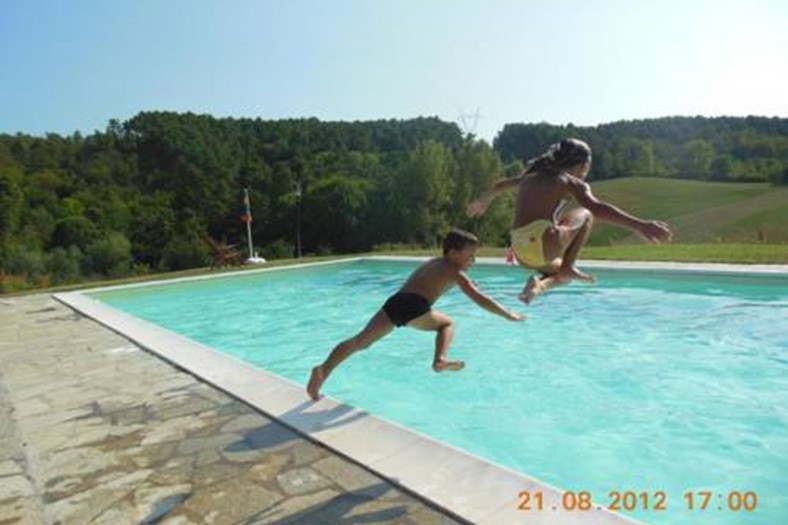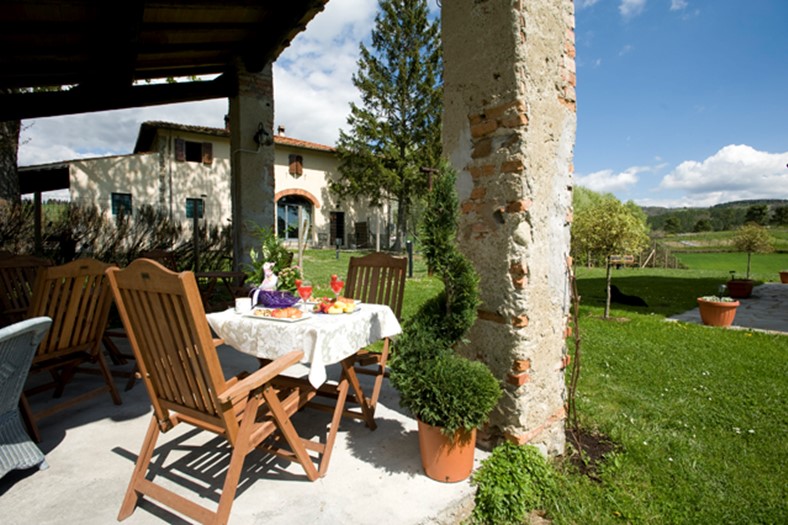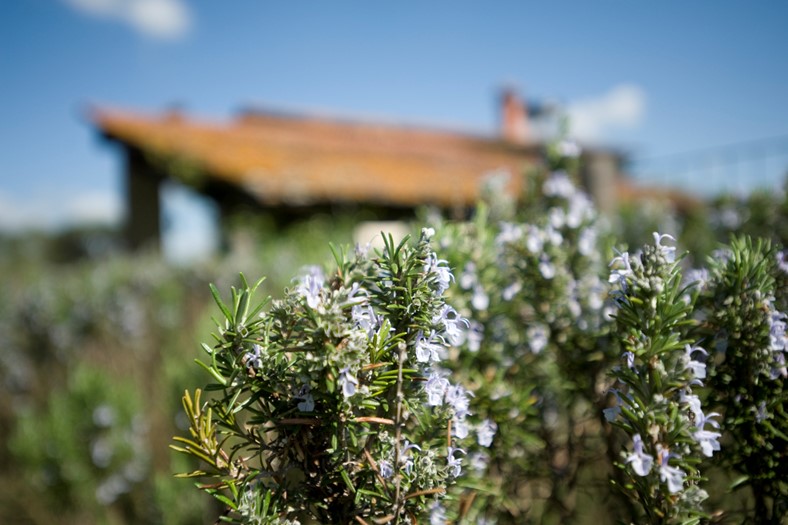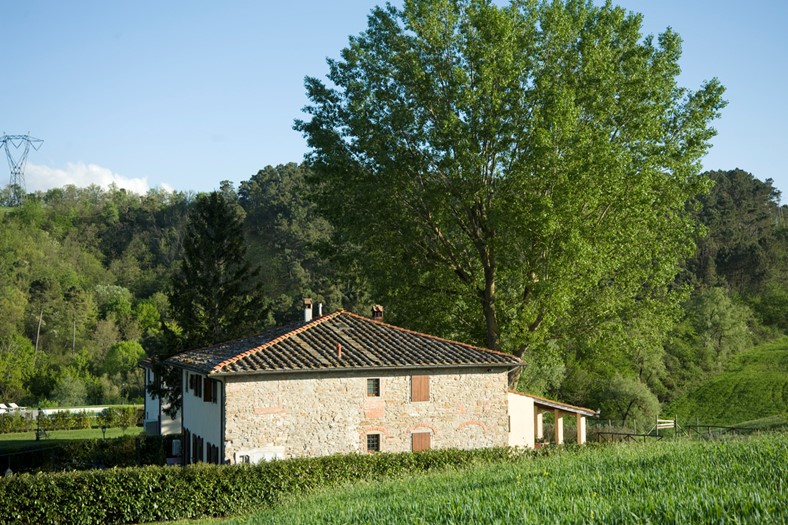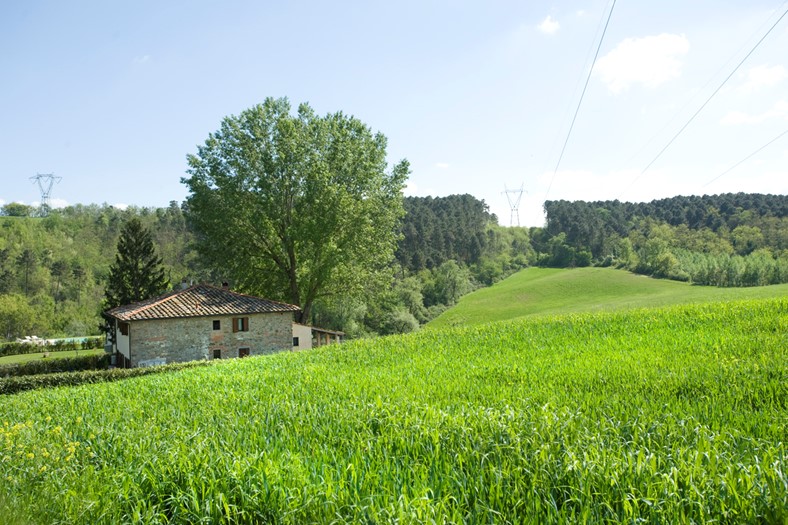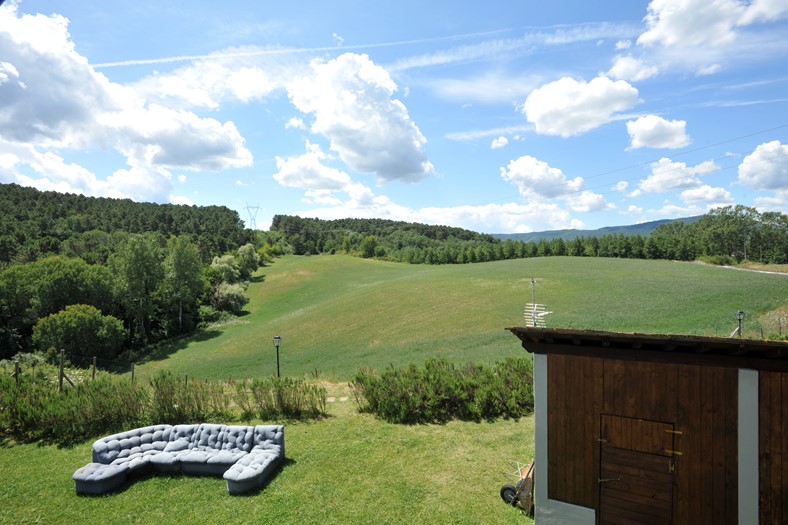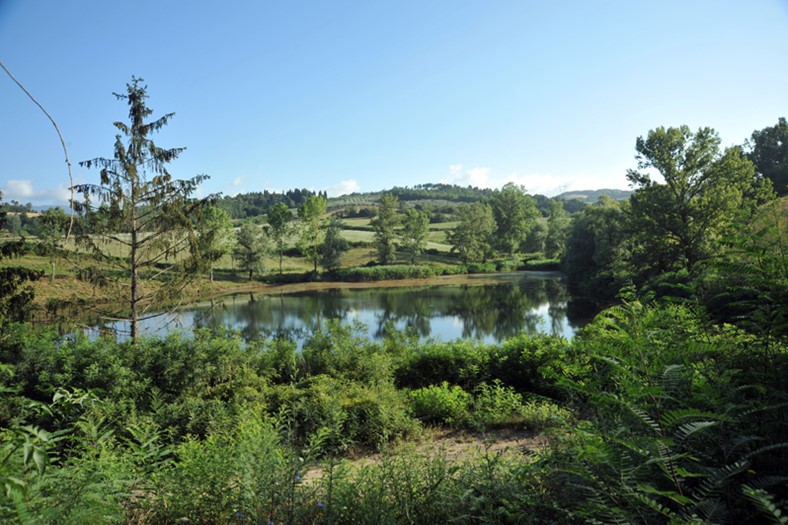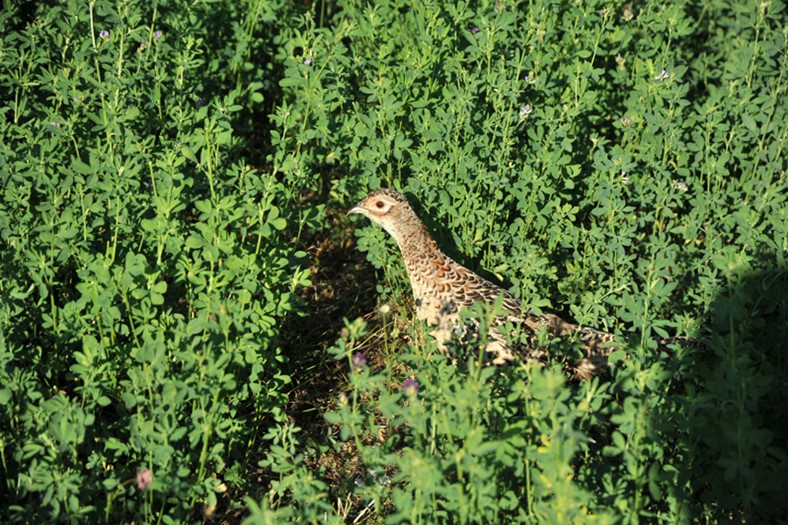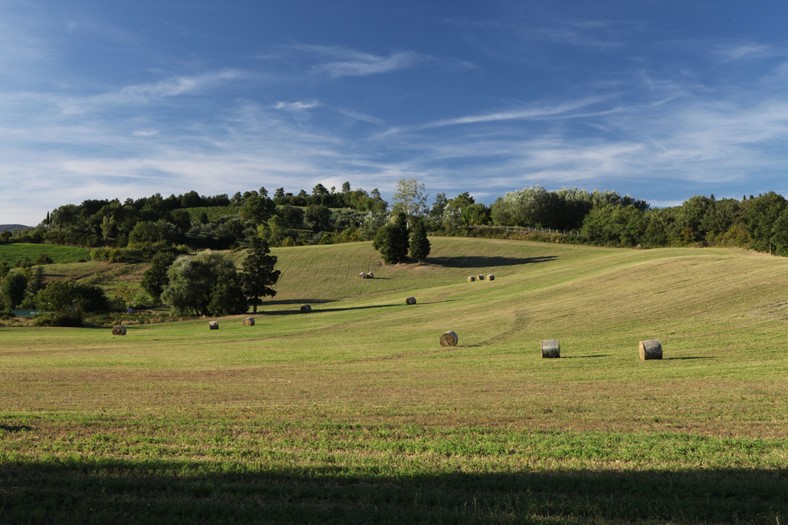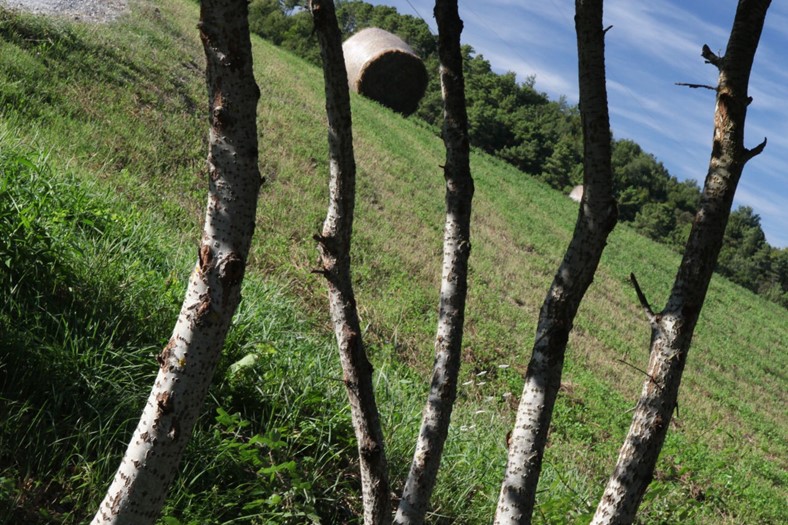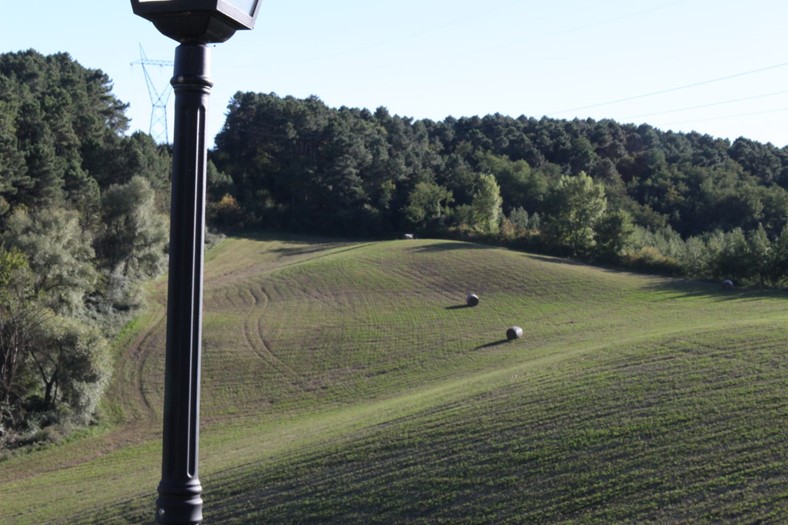 A good sized swimming pool (12 mt X 7 mt) in a beautiful location, equipped with comfortable sun beds and umbrellas, dominates the whole south facing hillside of the farmhouse. It enjoys a splendid view of the multicoloured and rolling landscape surrounding the farm. The dreamlike setting in all directions is striking for both the guests and the bathers, filling them with a pleasant and relaxing sense of harmony and beauty.
All the natural elements of the countryside work together to create a sincere frame work of peace and equilibrium. The only audible sounds are the natural voices coming from the sky, from the wind and the nearby woodlands. In the evening at dusk, from the sun terrace you can often spot rare species of wildlife (roe deer, wild hare, wild boar, falcons, foxes and porcupines) which cross the rolling hills right next to the park. You can see them munching the young and fresh shoots of the cultivated fields or trotting here and there with their young behind them. The presence of wildlife is always enjoyable and touching and leaves a long lasting memory in the minds of our guests who more and more often tend to go to the vantage point of the sun terrace at sunset to enjoy a glass of good wine in an almost religious silence and observe and enjoy the presence and positive energy that only these marvellous creatures can transmit.
The privileged position of the swimming pool, surrounded by a beautiful grassy lawn means that you can reach the pool in a few seconds directly from your room even without shoes if you like . This convenience is added to safety as the pool area is fenced off and it is free from dangers and obstacles.
The sun really shines here all the time from morning to evening meaning that those who like to tan can get a good result after only a few days. There will only be a maximum of 12-14 people at the pool, guaranteeing you a constant atmosphere of tranquillity and privacy. The mirror of water is cleaned and treated everyday to ensure our guests the maximum hygiene. In the evening the pool is lit so you can swim there without any time restriction.